"Leadership Agility Accelerator" Tutorial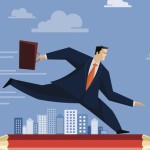 Interested in using the ChangeWise "Leadership Agility Accelerator" with your clients? If you already have some professional coaching experience, or if you're an experienced leadership development professional, attending this 1.5-hour live webinar/discussion is the step you need to take to get authorized to use this powerful new tool with your clients.
Scroll down for tutorial dates and times, and links to register.
What is the Leadership Agility Accelerator?
The Accelerator is a cutting-edge self-assessment and development tool. Based on the research that underlies our award-winning book, Leadership Agility, the Accelerator gives managers a quick, hands-on, budget-friendly way to jump-start increased agility.
More than a self-assessment, the Accelerator will also guide your clients in selecting and adopting specific leadership practices that will take their agility to a new level. They will:
Identify what they're currently trying to accomplish as a leader.
Assess their current level of leadership agility.
Select 1-2 best practices especially designed to increase their agility.
Create an action plan for each practice, with your assistance.
If you'd like more information about the Accelerator, download a brochure below:
Fee for the Accelerator Tutorial & Application Package
The fee to attend the "Accelerator Basics" Tutorial is $199.95.
This fee also includes a whole package of useful materials:
Leadership Agility white paper
Complementary test-drive of the Accelerator
Written summary of key points in the Accelerator tutorial
Instructions for purchasing and for using your coach dashboard
Guide for orienting clients to the Accelerator, including options for the action planning phase
Unlimited action-planning templates
Accelerator brochure for generating client interest
The early-bird price for the tutorial is $133.30.
Register for the "Leadership Agility Accelerator" Tutorial
Your payment will reserve your registration. Once you have paid, you'll receive what you need to do a small bit of pre-work: Reading a white paper and taking the Accelerator for a spin.
Tutorial Outline
The what and why of Leadership Agility
The Leadership Agility framework
Why the Accelerator is constructed as it is
How to orient your clients to the Accelerator
Options for doing the action-planning phase with your clients
How to navigate your online dashboard
How to generate interest in the Accelerator
Tutorial Leader
The "Leadership Agility Accelerator" Tutorial is led by Bill Joiner, co-author of the book, co-developer of the Leadership Agility 360, and designer of the Leadership Agility Accelerator. (See Principals page for bio).